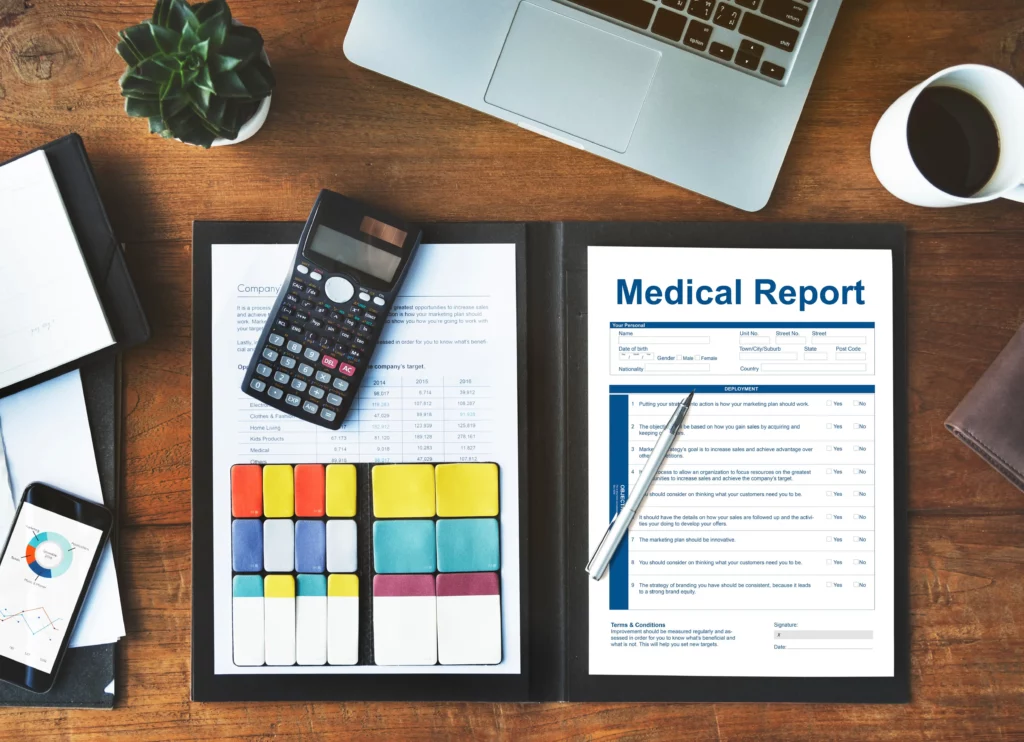 Documentation – a topic that is frequently discussed, but is it that important? Is it necessary to document every detail, or is it just needless worry? Well, the truth is, good documentation is a fundamental component of maintaining a high standard of medical practice. The significance of accurate clinical documentation extends beyond delivering safe patient care; it is also closely tied to timely reimbursements. In the contemporary healthcare landscape, documentation is everything. It forms the bedrock of a patient's medical records, providing a comprehensive overview of their health. From treatment history and medication records to lifestyle habits and diagnostic results, documentation encompasses critical patient information. Therefore, it is imperative for physician practices to invest time, effort, and resources into ensuring their documentation practices adhere to high-quality standards.
Benefits of Maintaining Good Medical Records
1. Safe and High-Quality Patient Care: Accurate documentation is paramount to providing safe and quality care. A comprehensive record of care reduces the risk of treatment errors and significantly improves patient outcomes. Precise and complete medical records ensure that patients receive the right care at the right time, ultimately leading to better patient experiences and desired health outcomes.
2. Timely Reimbursements: Similar to any other business, healthcare providers need to be reimbursed for their services. Clear and concise documentation facilitates accurate coding, which, in turn, ensures timely reimbursements. Inadequate documentation, such as the failure to document the reason for certain tests, can lead to delayed, denied, or reduced reimbursements.
3. Continuum of Care: Documentation provides a holistic view of the care a patient received from admission to discharge and beyond. Thorough and accurate documentation fosters continuity of care among healthcare team members involved in the patient's treatment, enabling effective communication and seamless care coordination.
4. Protection Against Liability and Malpractice Lawsuits: Well-documented medical records serve as the best defense for physicians in the event of disagreements over care. They act as evidence that the treatment was appropriately carried out, safeguarding physicians from potential liability risks. Comprehensive documentation can lead to better patient outcomes and a reduced risk of malpractice claims.
The Importance of Accurate and Timely Documentation
In the realm of healthcare, the "right time" along with the "right information" holds immense value. Timeliness of documentation plays a crucial role in diagnosing medical conditions and providing timely care. Ideally, documentation should be completed concurrently at the time of service or shortly thereafter. Medicare, for instance, requires accurate documentation to be done at the point of service or as soon after the assessment/treatment as possible. It is the responsibility of every physician to comply with this requirement and complete documentation on time. Delayed documentation can lead to compromised reliability, as physicians may struggle to recall specific details of the patient encounter, a week or so after the service has been provided. Failure to maintain timely medical documentation can result in delays in providing care or even misdiagnoses. Time constraints may prevent physicians from dedicating sufficient time to detailed documentation while seeing patients. In such cases, virtual scribes can be invaluable in ensuring accurate and real-time documentation.
Enhancing Medical Documentation with Virtual Scribes
Virtual scribes have become a vital solution for creating accurate and thorough medical documentation. A medical scribe's primary responsibility is to accurately document medical visits and procedures as they are being performed by the physician. With specialized training in medical documentation, virtual medical scribes provide accurate, thorough, and efficient charting. Crucially, real-time documentation by medical scribes enhances the quality and accuracy of medical records. Time and memory constraints can sometimes hinder physicians from creating detailed patient notes, but with the support of medical scribes, accurate and efficient charting is made possible. Studies have demonstrated that the use of medical scribes significantly improves chart quality and accuracy while enhancing both physician and patient satisfaction.
Conclusion
For physicians struggling to maintain accurate and up-to-date medical records, taking help from a reliable scribe service provider is an ideal solution. They usually have a pool of highly trained, certified medical scribes who can efficiently handle all documentation directly into your EHR system. By using a virtual scribe service, you can focus solely on patient care activities without having to worry about documentation tasks.