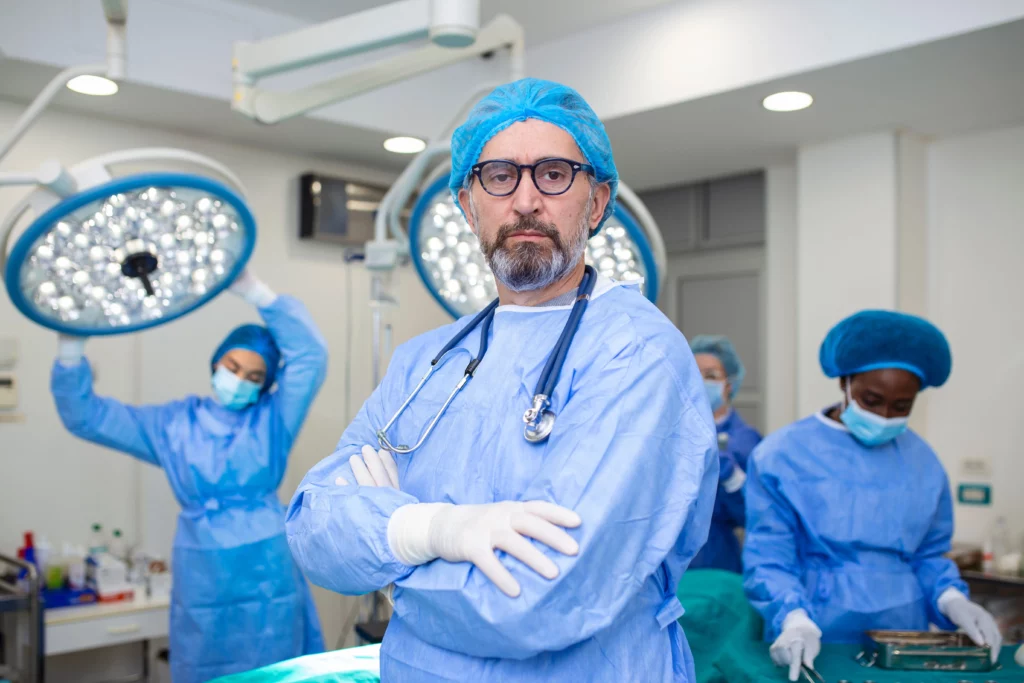 Orthopedic surgeons nationwide are encountering growing challenges in practicing medicine and managing their practice. One of the significant challenges is the excessive paperwork that they have to deal with on a day-to-day basis. If orthopedic surgeons were asked to pinpoint their most significant frustration in practicing medicine, "paperwork" would likely top the list. Given that orthopedic physicians often see a higher volume of patients compared to other specialties, the burden of paperwork is even more overwhelming. Are you an orthopedic surgeon finding yourself spending countless hours on paperwork in addition to patient care? Does it feel like a second full-time job, consuming both your time and energy? Fortunately, there's a solution – using medical scribes to handle electronic health record (EHR) documentation can free you from the constant note-taking, ultimately improving the quality of care you provide. Continue reading to discover how a scribe can transform your practice.
Life-Altering Experiences of Leading Orthopedic Surgeons
Dr. G. Klaud Miller, a private practitioner in Chicago and a member of the AAOS Practice Management Committee, asserts that scribes enable her to focus entirely on patients without the need to juggle note-taking or computer typing.
Dr. Mark Floyd, a sports medicine and general orthopedic surgeon at the Harbin Clinic in Rome, GA, used to find himself working late into the evening just to complete his charts. This often meant missing precious family dinners with his two kids. With a scribe to handle the documentation tasks, he now manages to get home shortly after his last clinic visit, striking a healthier work-life balance that allows for quality family time.
Dr. Chad Patton, a board-certified orthopedic surgeon in Annapolis, Maryland, says that using a scribe has completely revolutionized his life. Prior to adopting scribe services, he relied on voice-to-dictation software, which required an additional 1.5 hours after clinic hours to catch up on charting. A one-day trial with a scribe service revealed a remarkable difference. Dr. Patton found that he could better connect with his patients, and the time spent on documenting care significantly reduced to just 15 to 20 minutes a day.
Interestingly, research supports the experiences of these three orthopedic surgeons. A scribe pilot program led by Dr. Vinod E. Nambudiri at Brigham and Women's Hospital in Boston and her colleagues found that scribes reduced dermatologist documentation time, enhanced physician efficiency, and boosted job satisfaction.
Scribe Experiences shared by a Physical Therapist and HR Professional
Spence Southall, a physical therapist at Abilene Bone & Joint Clinic in Abilene, TX, noticed that many orthopedic surgeons in their practice struggled to type with one finger while fixated on their computers. To enable better patient interactions and practice orthopedic medicine, the clinic decided to hire scribes. These scribes have become invaluable, and nearly all physicians in their practice now have a scribe to assist with EHR documentation. Beyond documentation, scribes also provide support in various ways, such as obtaining authorizations for MRIs and surgeries, managing daily surgery schedules, refilling prescriptions, and assigning codes.
Lauren Kaiser, Chief Human Resources Officer at Tri-State Orthopedics in Evansville, Ind., highlighted the effectiveness of virtual medical scribes in providing real-time documentation assistance. Dr. Tim Hamby, a physician at Tri-State Orthopedics who was seeing up to 70 patients a day and feeling overwhelmed, found it challenging to secure an in-house scribe or a local source. However, a leading virtual scribing company offered flexible solutions that proved highly beneficial.
Upshot
Physicians, especially orthopedic surgeons, are drowning in paperwork. The burden of documentation is directly linked to rising rates of physician burnout and must be addressed urgently. An alarming survey revealed that 80% of orthopedic physicians believe that paperwork has a negative impact on patient interactions, with 73% reporting that they take unfinished charts home. Many orthopedic physicians are willing to embrace scribe support to alleviate their documentation burden, but trust in these services to deliver high-quality notes that reflect their specialty and practice is crucial. If you're an orthopedic surgeon seeking a reliable scribe service, consider Scribe service provider. They have a team of certified orthopedic medical scribes who ensure that your notes are accurate and complete, so that you can focus on providing quality care.