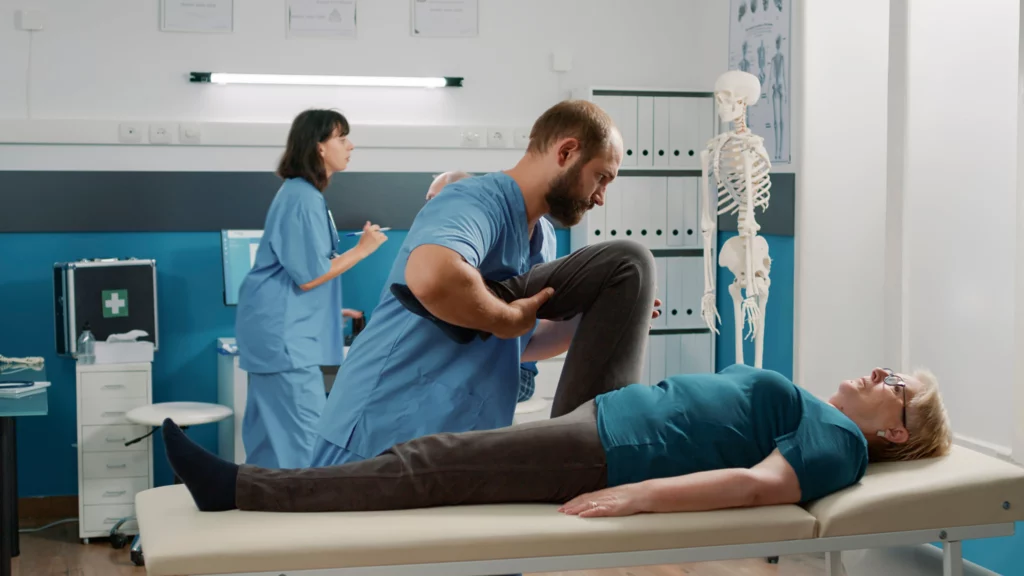 Orthopedic surgeons often experience high rates of burnout, with nearly half of them reporting burnout in a 2017 Medscape survey. The main reasons cited for burnout are excessive administrative tasks, computerization of practice, and long working hours. To address these issues and improve work-life balance, orthopedic surgeons should consider hiring orthopedic medical scribes.
Orthopedic medical scribes improve physician productivity and physician well-being
Orthopedic medical scribes have been shown to enhance physician productivity and well-being. A study conducted in an orthopedic sports medicine clinic found that the presence of scribes significantly reduced the time spent per half-day of clinic and documenting patient visits. Without scribes, orthopedic surgeons spent an average of 104 minutes per half-day, compared to 25 minutes with scribes. Similarly, the time spent on documenting patient visits decreased from 87 minutes to 26 minutes. This study concluded that the use of scribes in a high-volume orthopedic sports medicine clinic was beneficial for the orthopedic surgeons, cutting their paperwork time in half during clinic and at the completion of each working day.
Prominent orthopedic surgeons have shared their positive experiences with medical scribes. Here you go.
– Dr. Mark Floyd, an orthopedic surgery specialist, stated that since he started using medical scribes, he was able to leave the clinic immediately after his last patient visit and have dinner with his family. This allowed him to maintain a perfect work-life balance, contributing to his well-being.
– Dr. Chad Patton, the Medical Director of Spine Surgery, expressed how incorporating a medical scribe changed his life for the better. He had more time and energy at the end of the day, making him happier overall. After a one-day trial, he witnessed significant improvements in patient care, reduced documentation time to just 15 or 20 minutes a day, and even saw a 24% increase in the number of patients he could treat, offsetting the scribe cost.
– Dr. Timothy S. Hamby, an orthopedist, saw a staggering 70 patients a day, three days a week, and desired a better quality of life. After employing a medical scribe, he no longer needed to dictate or catch up on notes. This allowed him to get home early and spend time coaching his children in their respective sports.
Is using a scribe a prudent investment?
Using medical scribes can also be a prudent investment. The improved productivity resulting from their assistance can cover the cost of employing them. In the case of orthopedic medical scribes, adding just two or three surgeries a month can balance out the expenses. Dr. Chad Patton experienced a 24% increase in patient volume, which more than compensated for the cost of the scribe.
The upshot
If you are an orthopedic surgeon struggling to juggle regulatory requirements and provide adequate face-to-face time with your patients, orthopedic medical scribes can provide the help you need. Many top specialty-specific services providers offer highly trained and skilled scribes who specialize in orthopedic diseases, terminology, procedures, and medical codes. They meticulously document each visit, allowing you to focus on patient care.